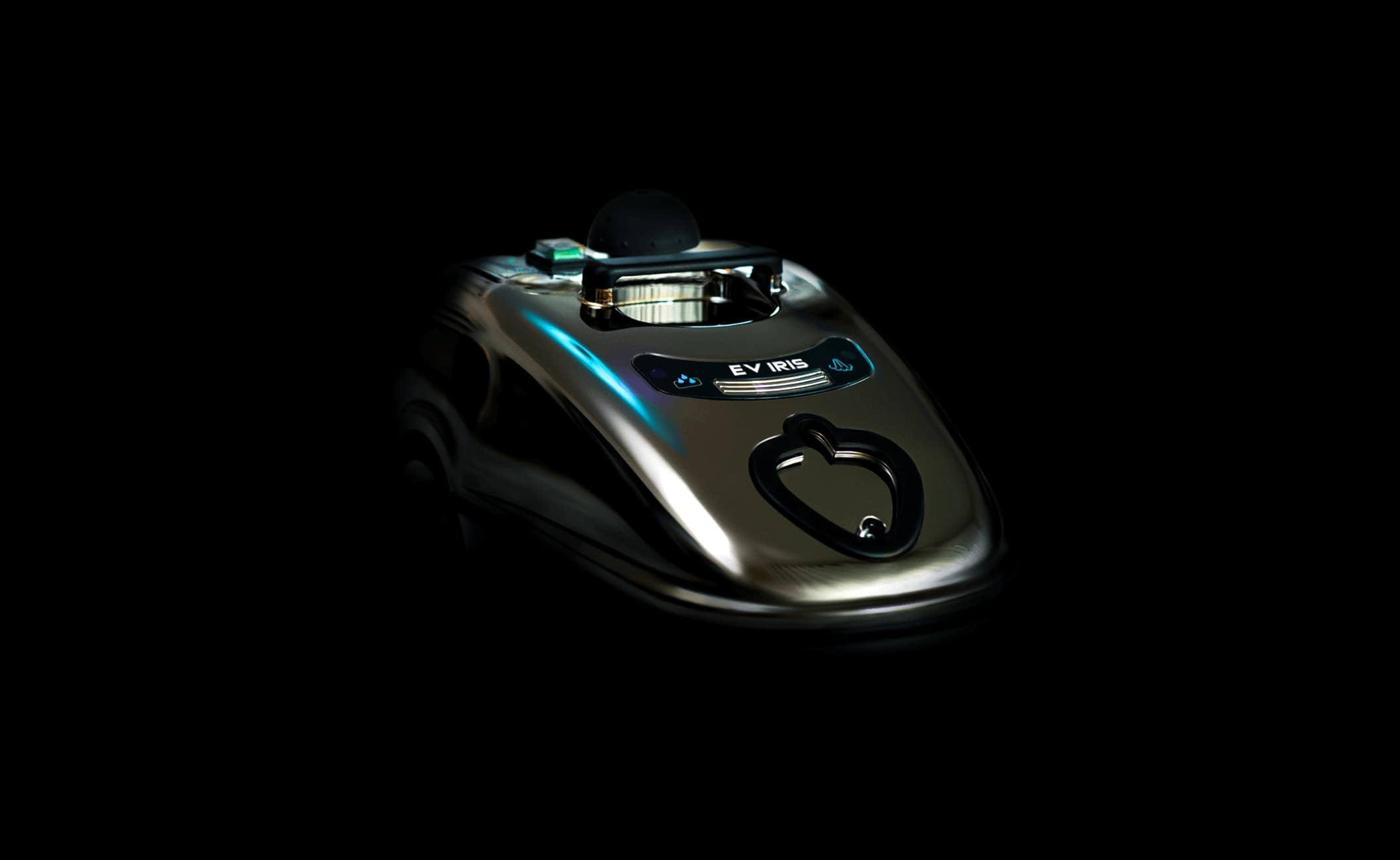 Experience the benefits of steam cleaning with the compact EV Iris.
The pure power of nature
Clean in a completely eco-friendly way with EV IRIS. It works only with tap water, converting it into saturated dry steam at a temperature of 155 °C / 311 °F. This small steam generator will make every surface in your home shine without even a drop of cleaning chemicals.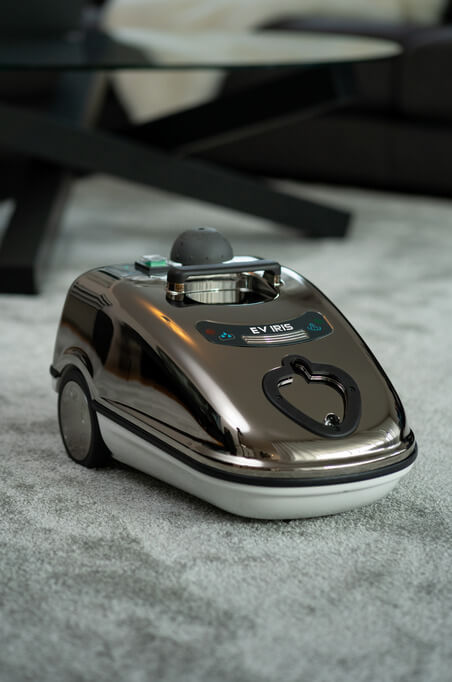 Fine power in a convenient size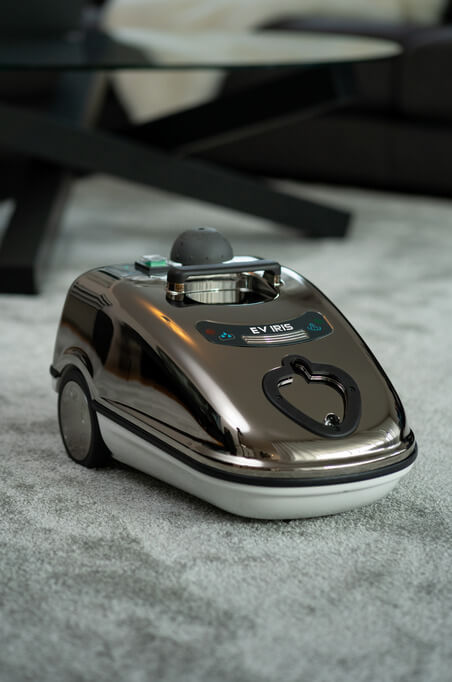 Iris's compact design makes it easy to store when not in use, and its ergonomic handle and lightweight construction ensure it's comfortable to use for extended periods of time.
---
Technical data
power supply
220 / 110 - 50 / 60 V - Hz
working pressure
5 bar / 72.5 Psi
steam production
65 g / 2.3 oz per min
power absorption
8 A / 220 V - 14 A / 110 V
boiler temperature
155 °C / 311 °F
boiler capacity
2.7 liter / 0.7 gallon
boiler material
type AISI 304
steam output regulation
electronic, 3-tier steam control
body material
type - ABS V0
power cable length
5 m / 16.4 ft
steam hose length
2.5 m / 8.2 ft
net weight of the unit
4.5 kg / 9.9 lbs
Use tap water only.
Regular maintenance will prolong the life of your steam generator. For more information check your user guide supplied with the unit or ask your local distributor.
---
Additional accessories
Add customised attachments to your steam cleaning kit and tackle an even wider range of cleaning tasks with ease and efficiency.
User Guide EV IRIS
You can download the User Guide for EV IRIS in Pdf. file by choosing your preferred language and get all the needed information about how to use the unit.