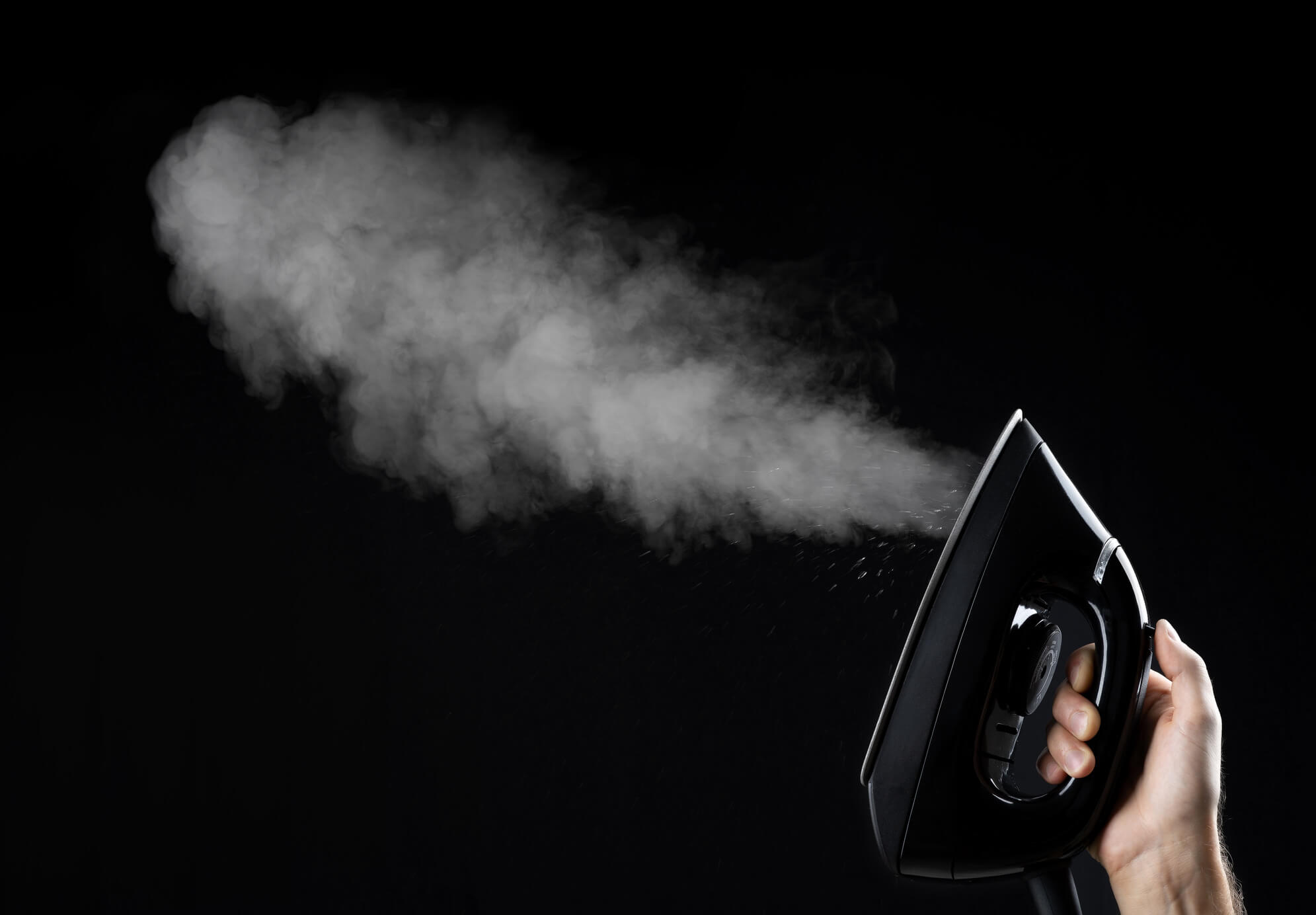 Air Freshener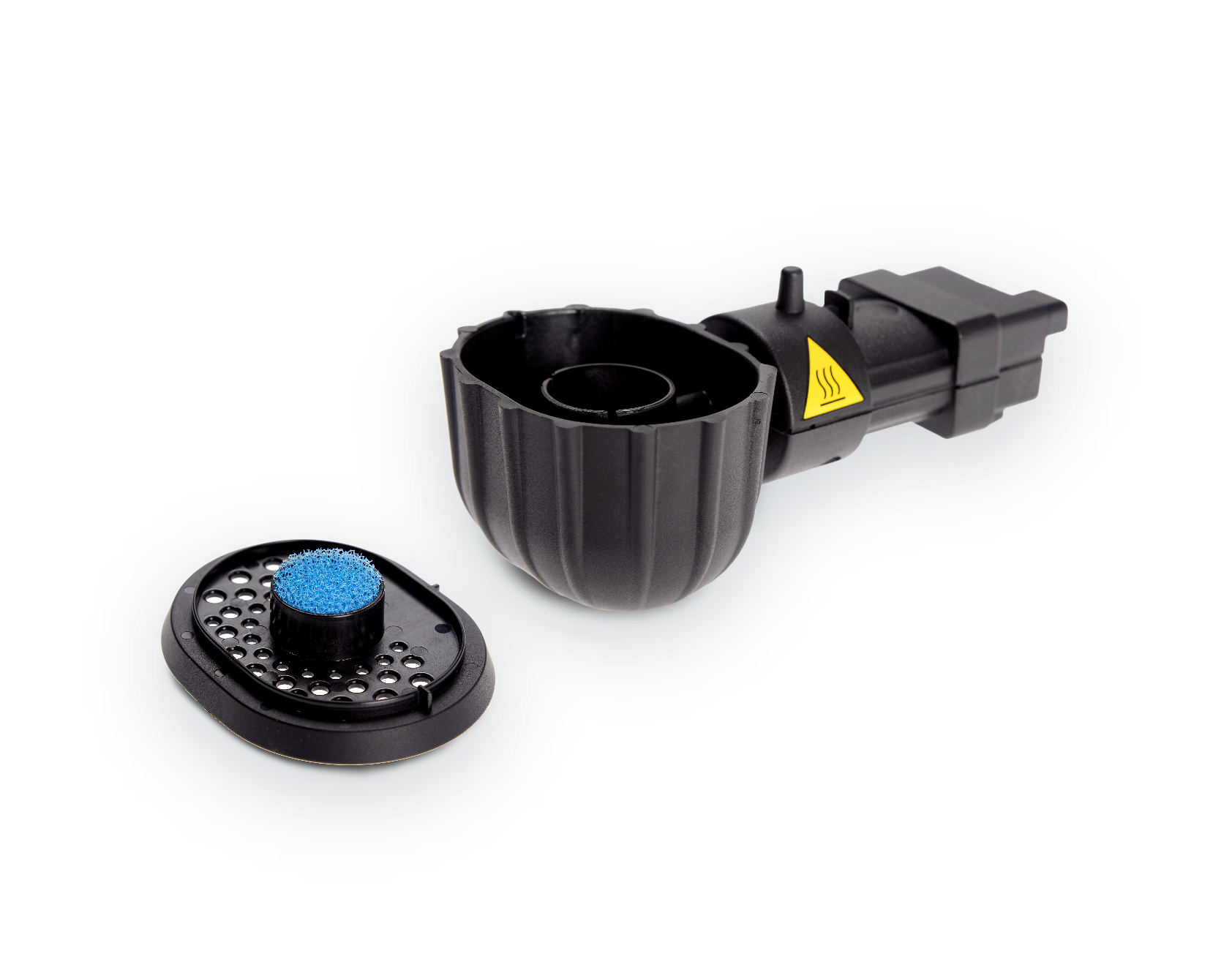 In combination with an EV Steam Generator, this small accessory can be used for:
  Purifying the air
  Aromatherapy
  Inhalations
  Deep facial steam bath
  Insect expulsion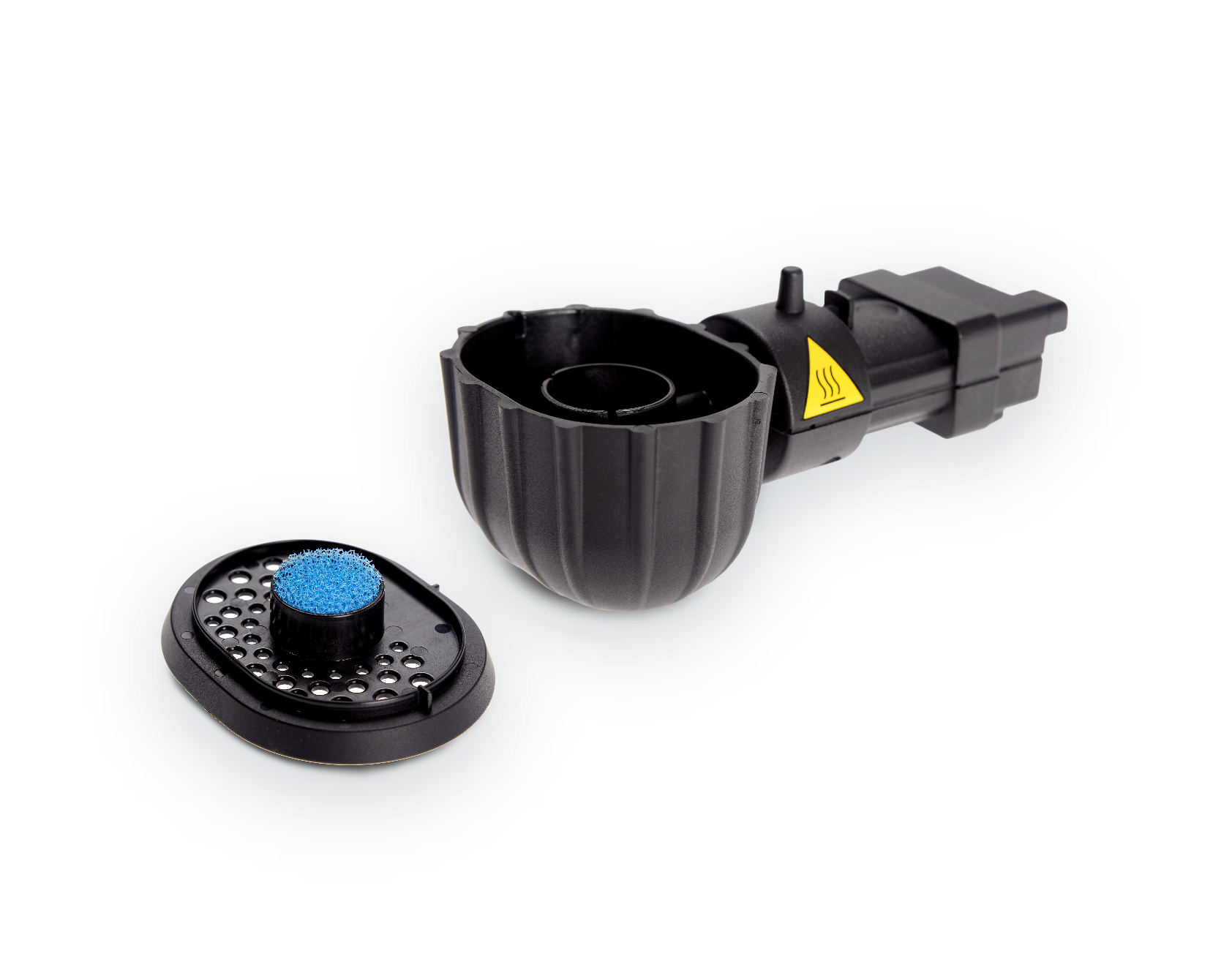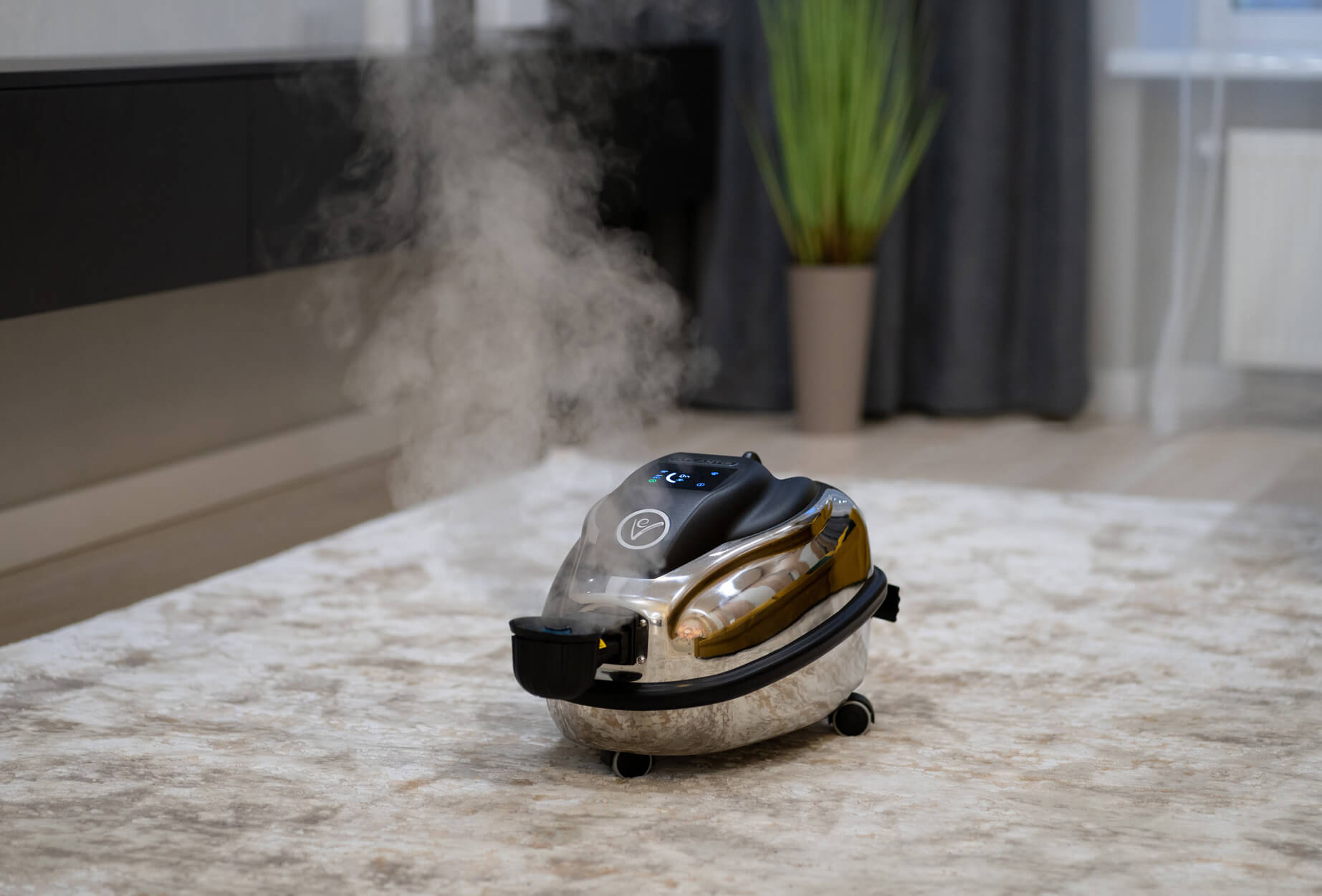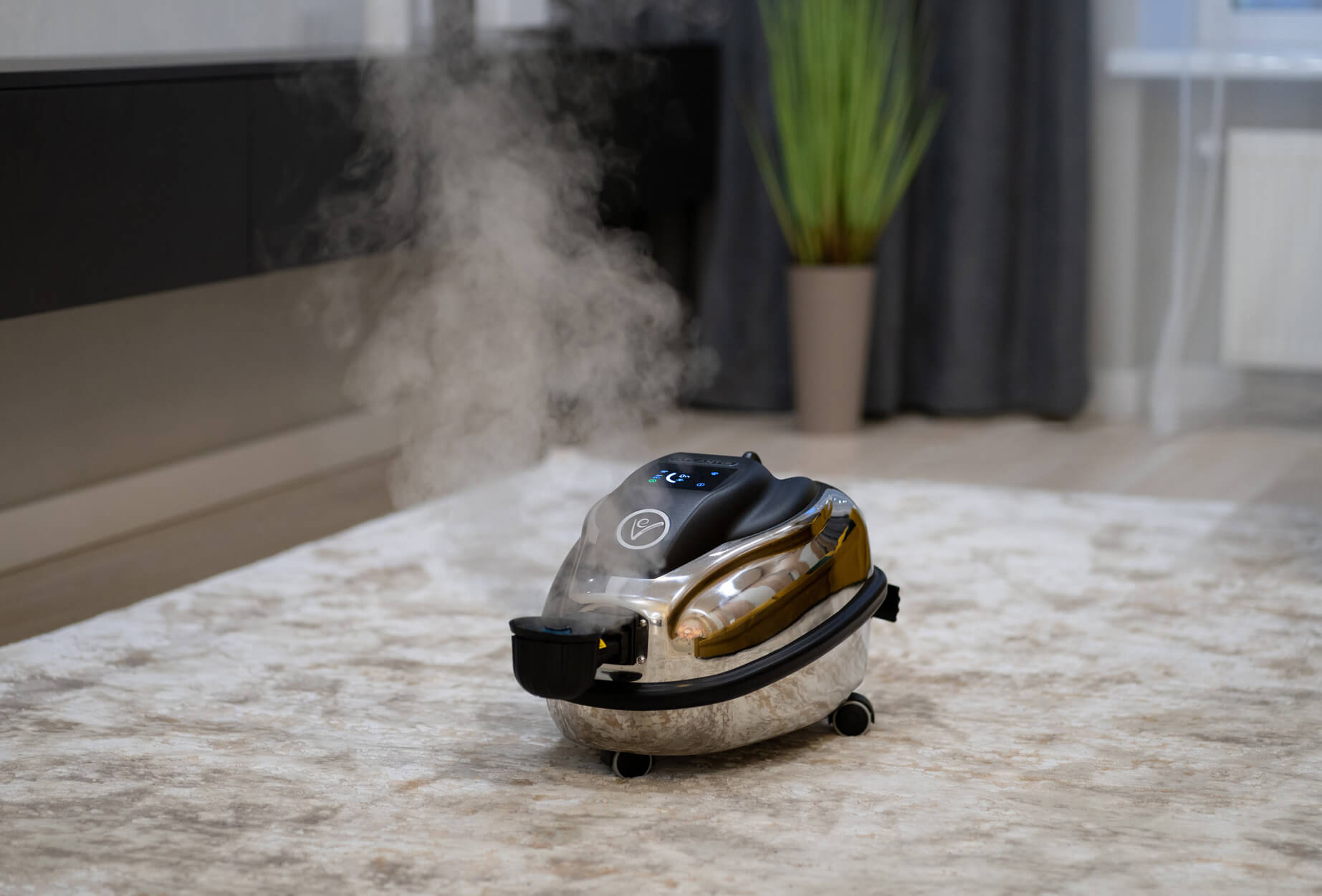 The EV Air Freshener can efficiently remove strong, unwanted scents and quickly purify the air in indoor spaces.
The special place for drops allows the use of essential oils. This type of aromatherapy is not only the perfect way for relaxation but also very helpful for headaches, inflammation, stress, muscle tightness and physical discomfort after a long workday. It can also be used for different kinds of inhalations and facial steam baths, relieving the symptoms of common colds and upper respiratory tract infections. The EV Air freshener is almost silent for complete and undisturbed relaxation.
  Works with:
EV ATLANTIS
Steam Brush
  Purifying the air
  Aromatherapy
  Inhalations
  Deep facial steam bath
  Insect expulsion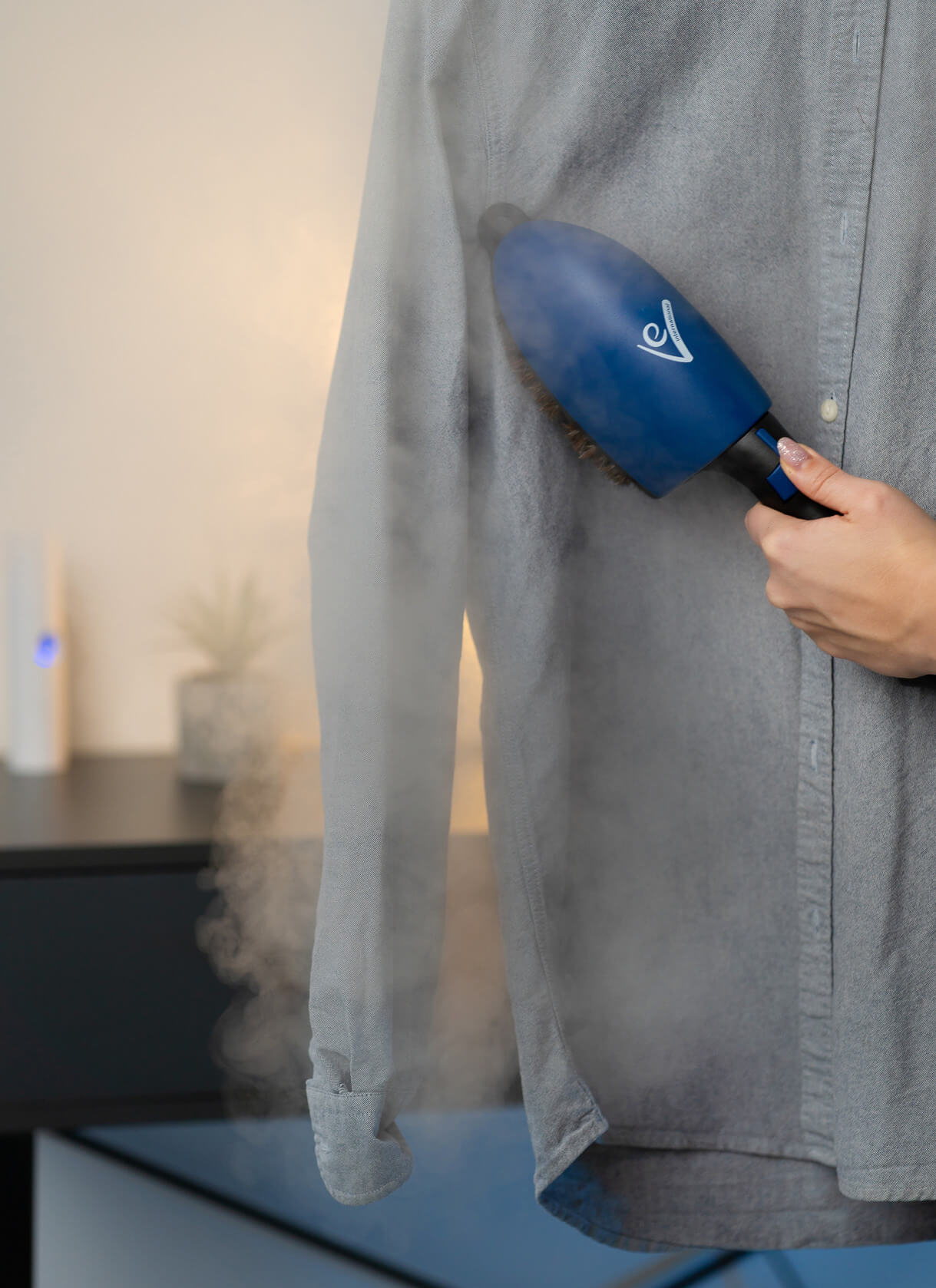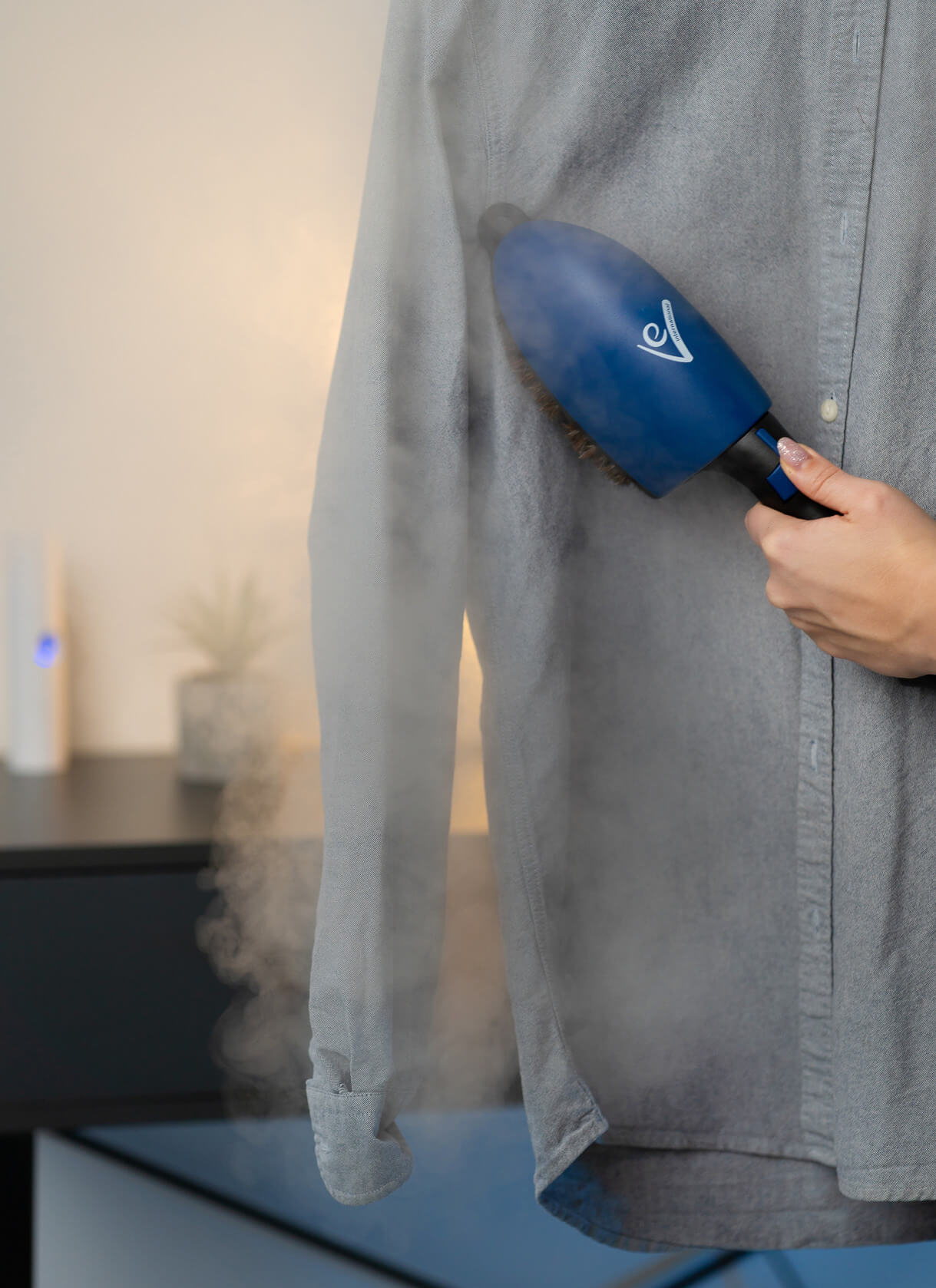 The EV Steam Brush disinfects and irons textiles and fabrics without compromising their commercial appearance.
Thanks to the plate with its built-in heating element, every treated surface remains dry and available for instant use. The natural bristles of the steam brush allow you to treat silk, wool, viscose, and all other delicate fabrics.
  Available for 220 V countries only.
  Works with:
EV ATLANTIS
---
Iron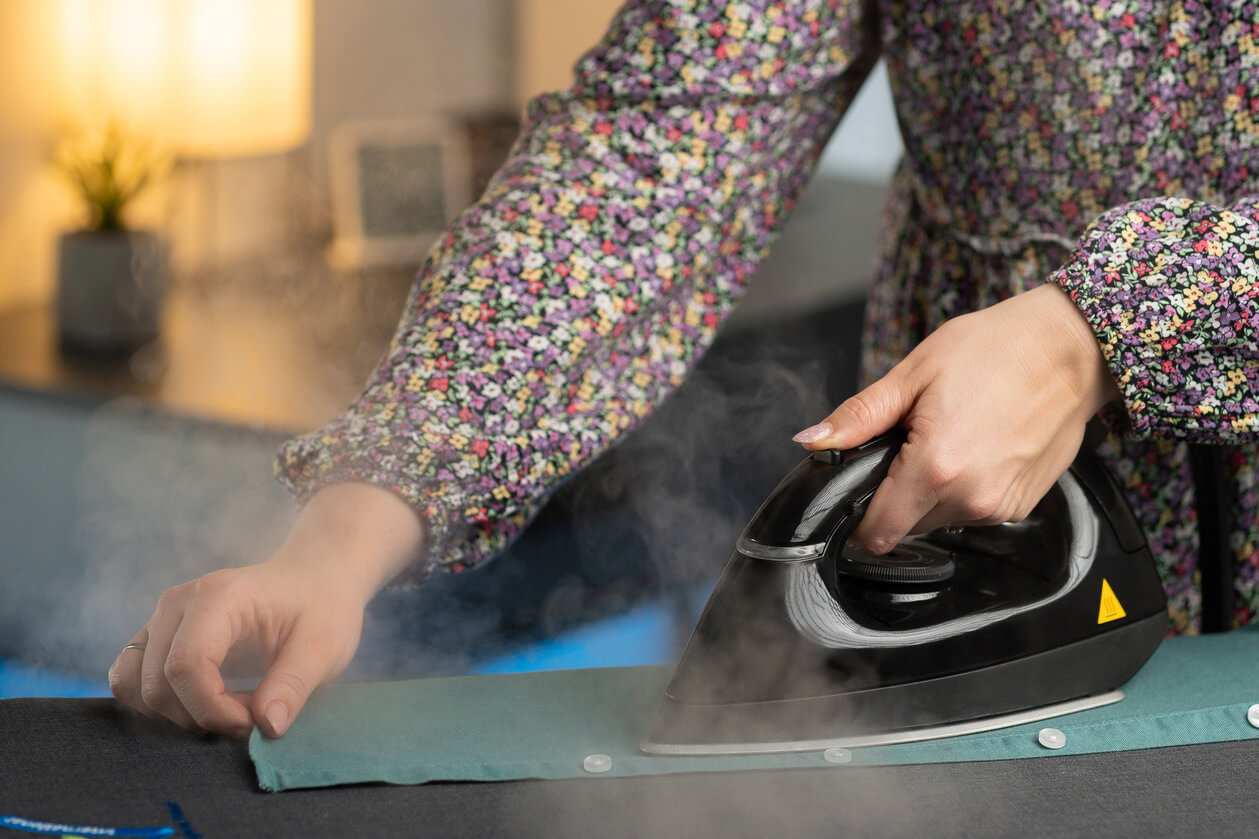 This iron is as close to professional equipment as you can get at home. Its Teflon plate glides over clothing smoothly, removing creases in one pass. Working with 110 g (3.9 oz) steam per minute, the EV Iron can iron multiple layers at once, saving more than half of the time for ironing. Thanks to the large quantity of steam and increased pressure, it can iron even challenging fabrics such as linen, cotton, denim etc. with ease.
  Available for 220 V countries only.
  Works with:
EV ATLANTIS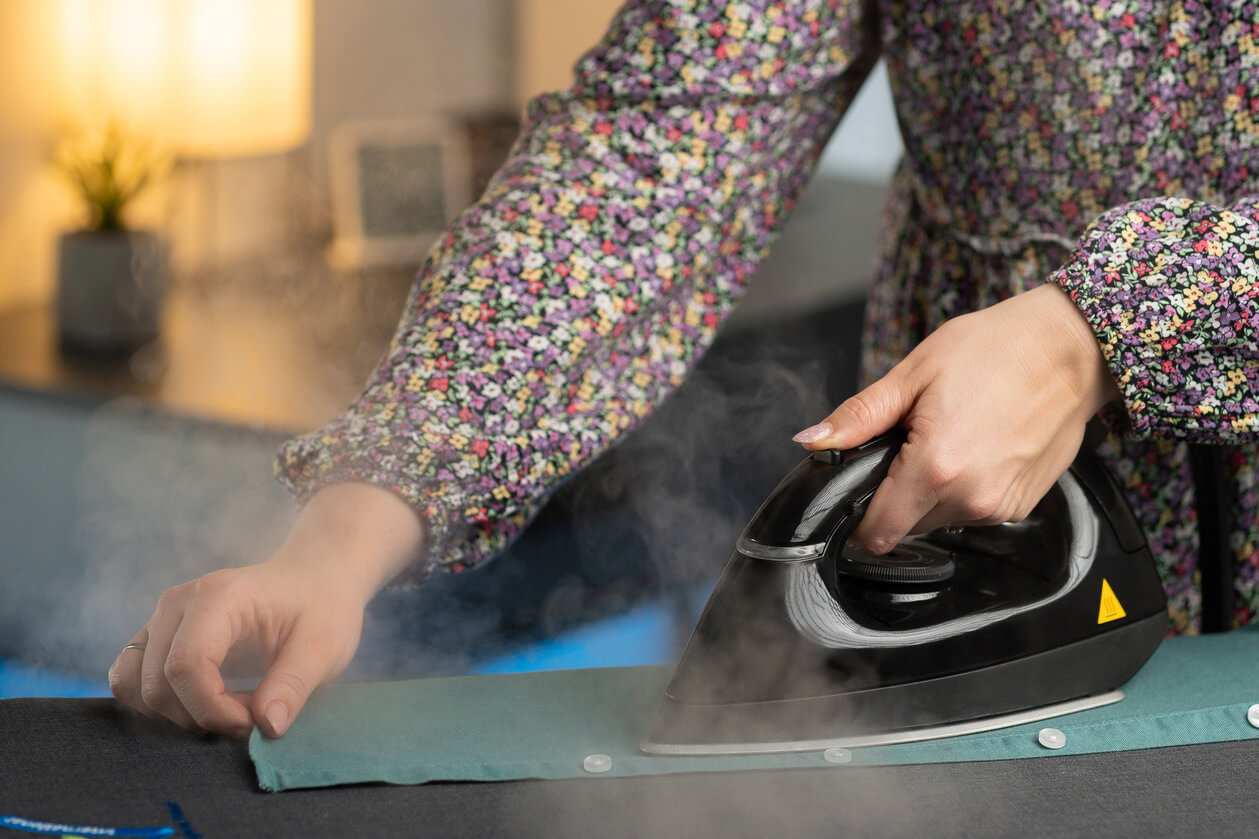 ---
Ironing board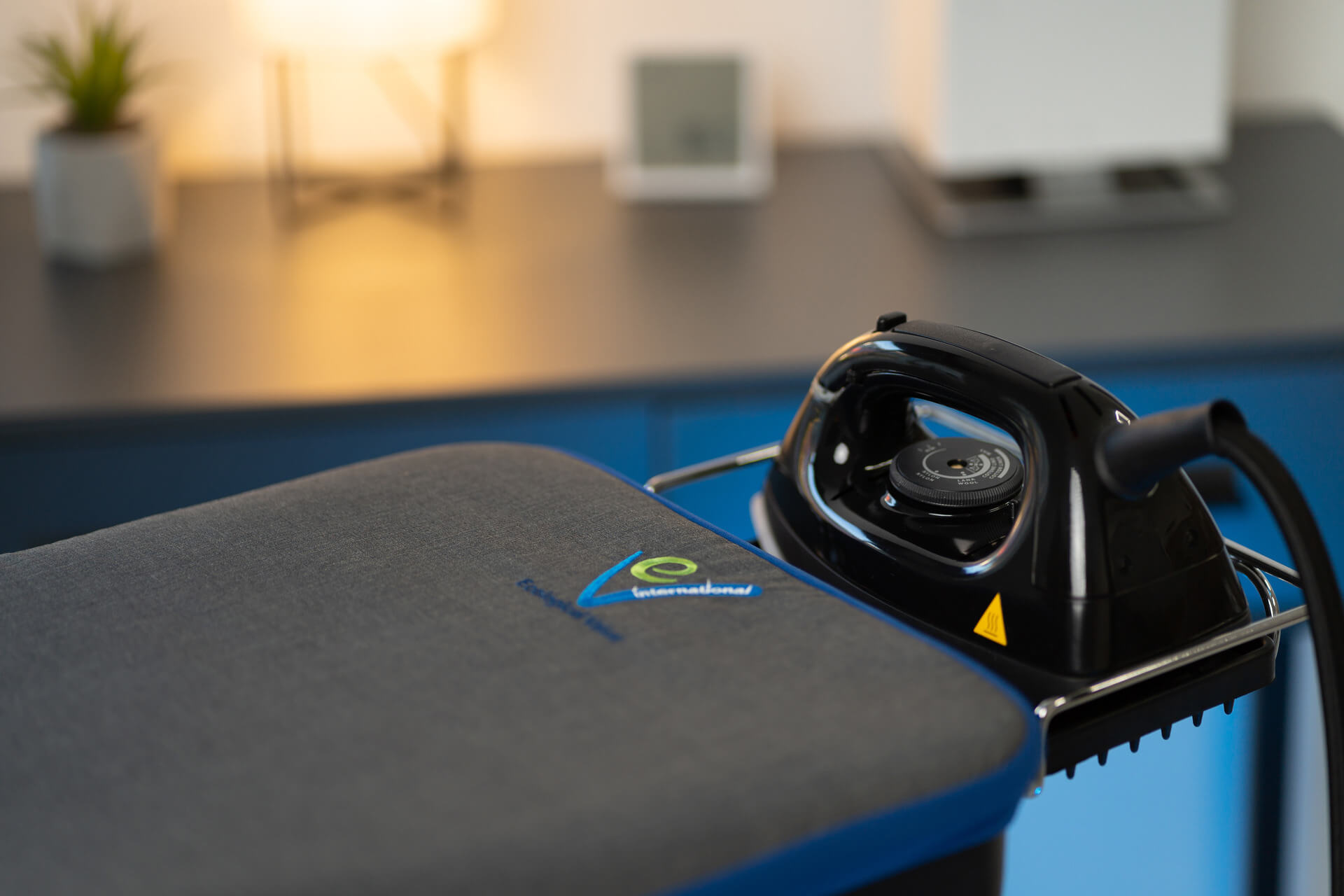 Made of high-quality materials that guarantee long-term use, the EV Ironing Board is the perfect addition to every ironing set. Its professional functions improve, simplify and speed up every ironing process.
Suction function

The ironing board sucks residual steam that is redundant and unnecessary after the ironing process. Additionally, it cools the ironed fabrics, retaining the result for longer.

Heating function

The ironing board has integrated heating on the surface board. The heating prevents wetting of the surface board and the fabrics that are ironed. No condensation is formed.

Vortex function

The vortex (cold ironing technology) is used in professional ironing centres. Through the vortex, a soft airbag is formed below the surface that prevents direct contact between the materials and the surface. Thus, it eliminates unwanted wrinkles resulting from ironing.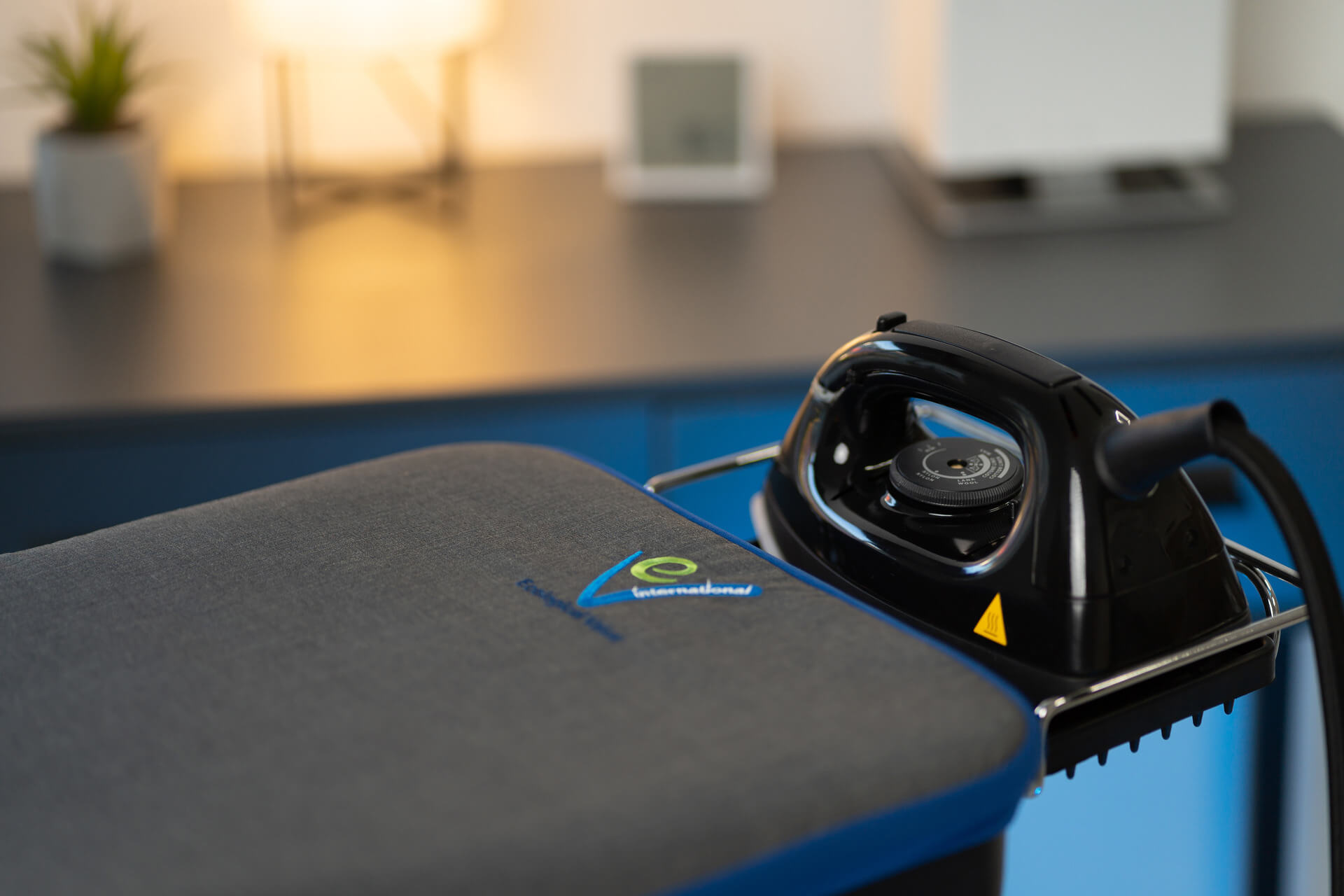 Equipped with wheels that can move not only forwards and backward but even sideways, the EV Ironing Board can be moved with little to no effort.
  Available for 220 V countries only.
  Works with:
EV ATLANTIS
---
Professional mop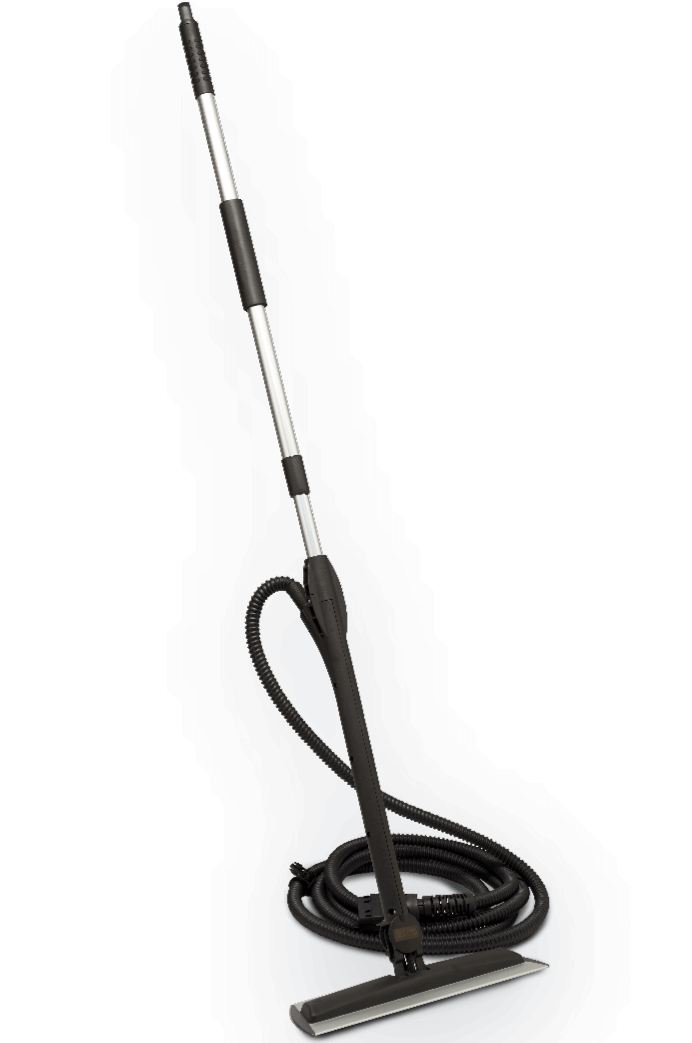 Made to еаsе and speed up the process of cleaning large spaces, the EV Professional mop disinfects all types of flooring with minimum effort. For convenience, the main switch (on/off button) is fixed at the bottom of the working head. It activates the mop when it touches the ground. Thus, the steam flow is activated when needed and without pressing additional buttons.
  Works with:
EV ATLANTIS
EV POSEIDON
EV ATLAS
  Available for 220 V EV Atlas unit only.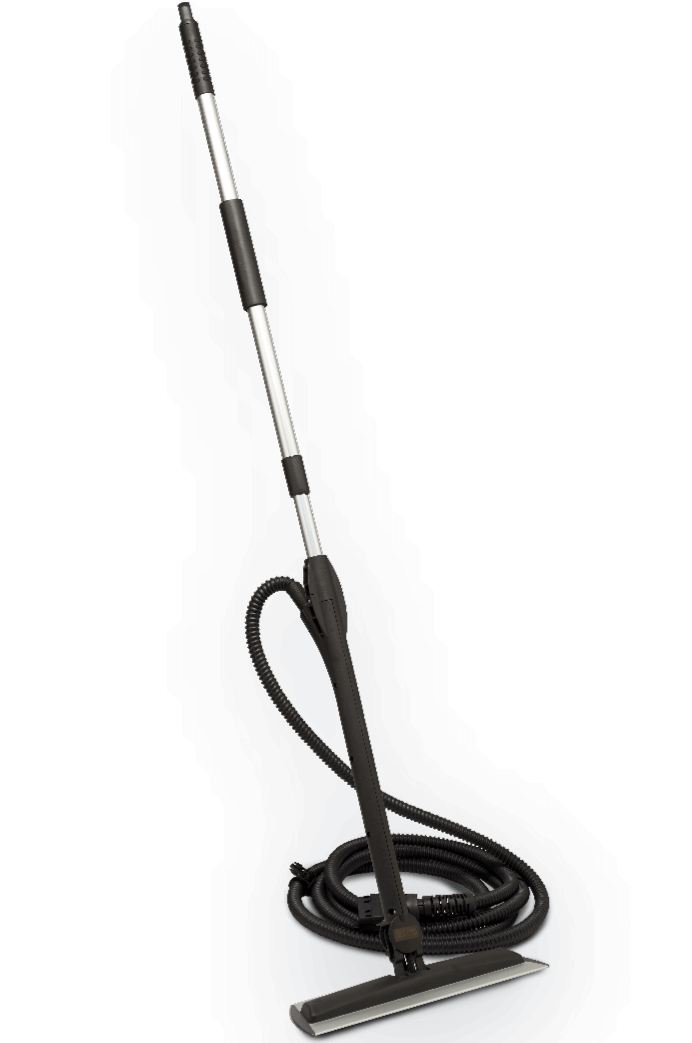 ---
Steam mop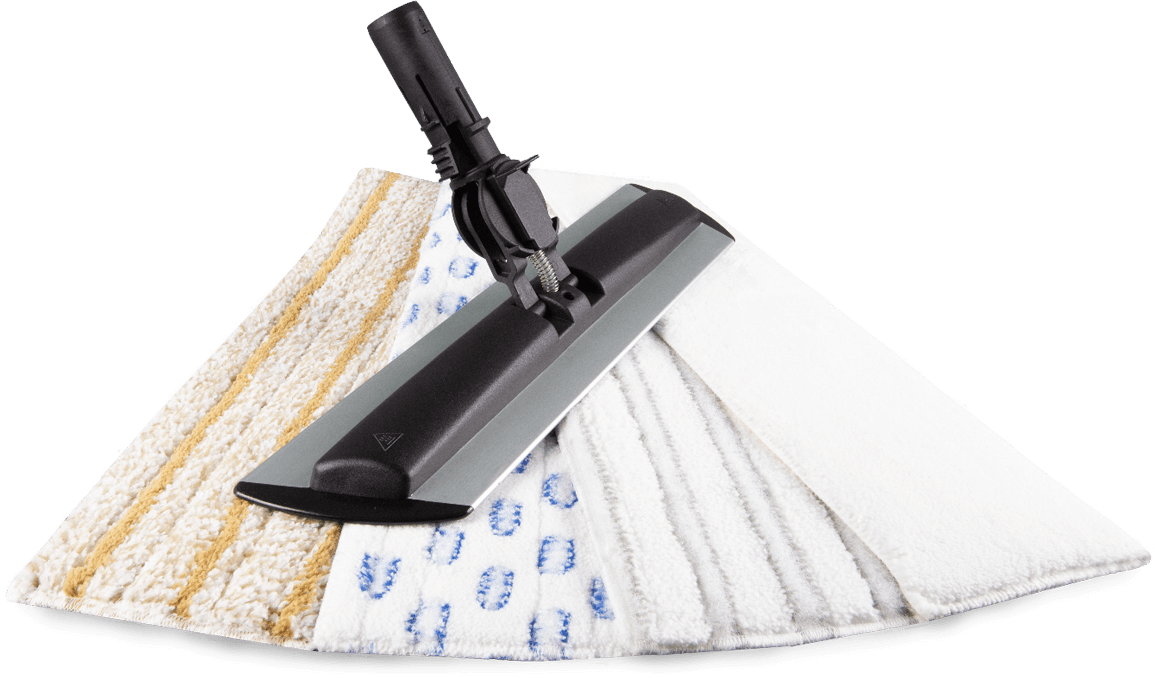 Designed to revolutionize your cleaning routine, this accessory will be your most treasured helper when it comes to the sanitation of flat surfaces and different types of flooring. Connected to an extension pipe or straight to the hose, the Steam mop ensures a spotless finish that leaves your space gleaming and hygienically clean.
  Works with:
EV ATLANTIS
EV POSEIDON
EV ATLAS
EV IRIS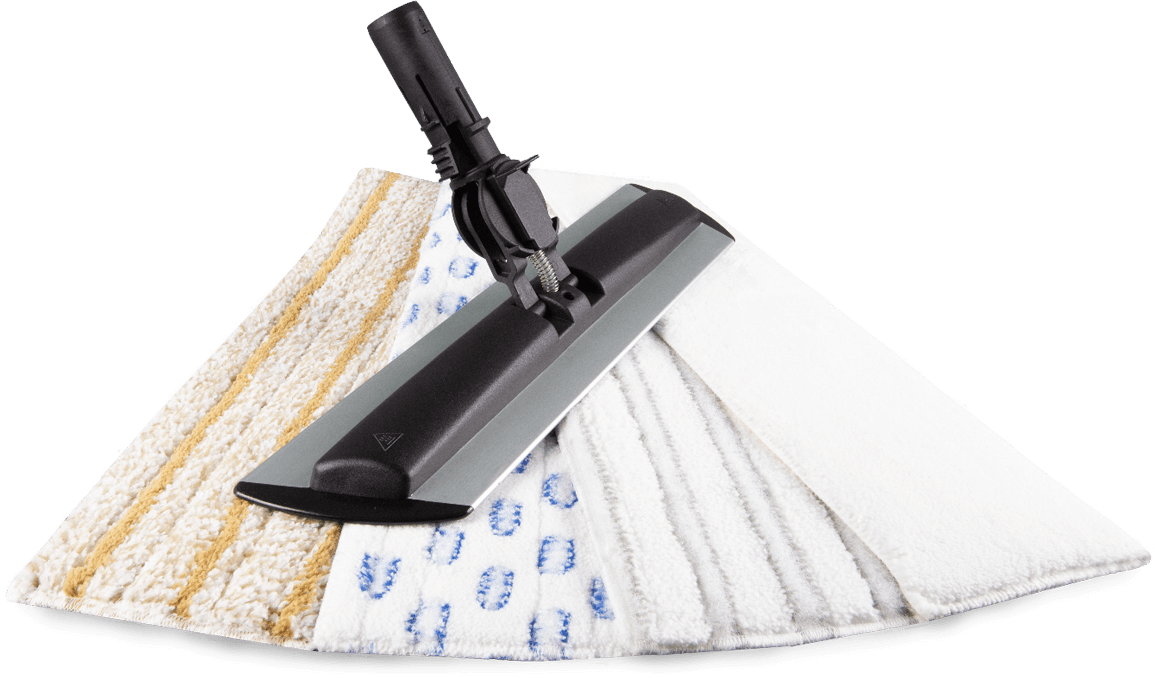 ---
Half pipe
Extend even further your reach with the EV half pipe. It can be attached directly on the steam gun or in combination with one or two extension pipes. Connect the steam nozzle to the half pipe with different small brushes for easier cleaning of oven and other difficult-to-reach areas.
  Works with:
EV ATLANTIS
EV POSEIDON
EV ATLAS
EV IRIS
---
EV SANIX System
Disinfection at its finest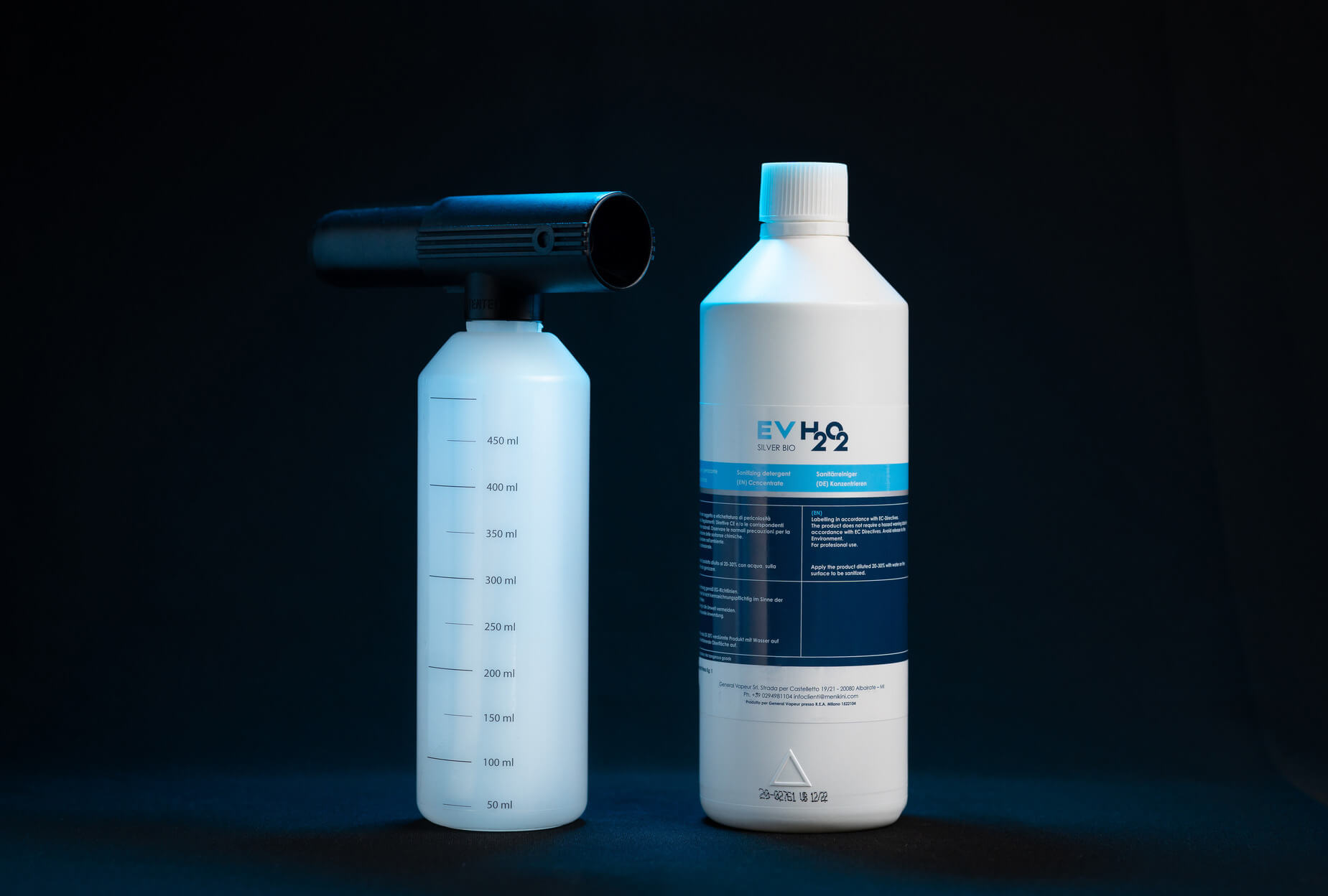 The revolutionary EV SANIX system is based on the Venturi injector module. The speed of the steam flow creates suction to the 90° angle attached pipe, with a restrictor, from the EV SANIX bottle. In this way, the created vacuum allows the liquid to be injected directly into the steam flow with high speed.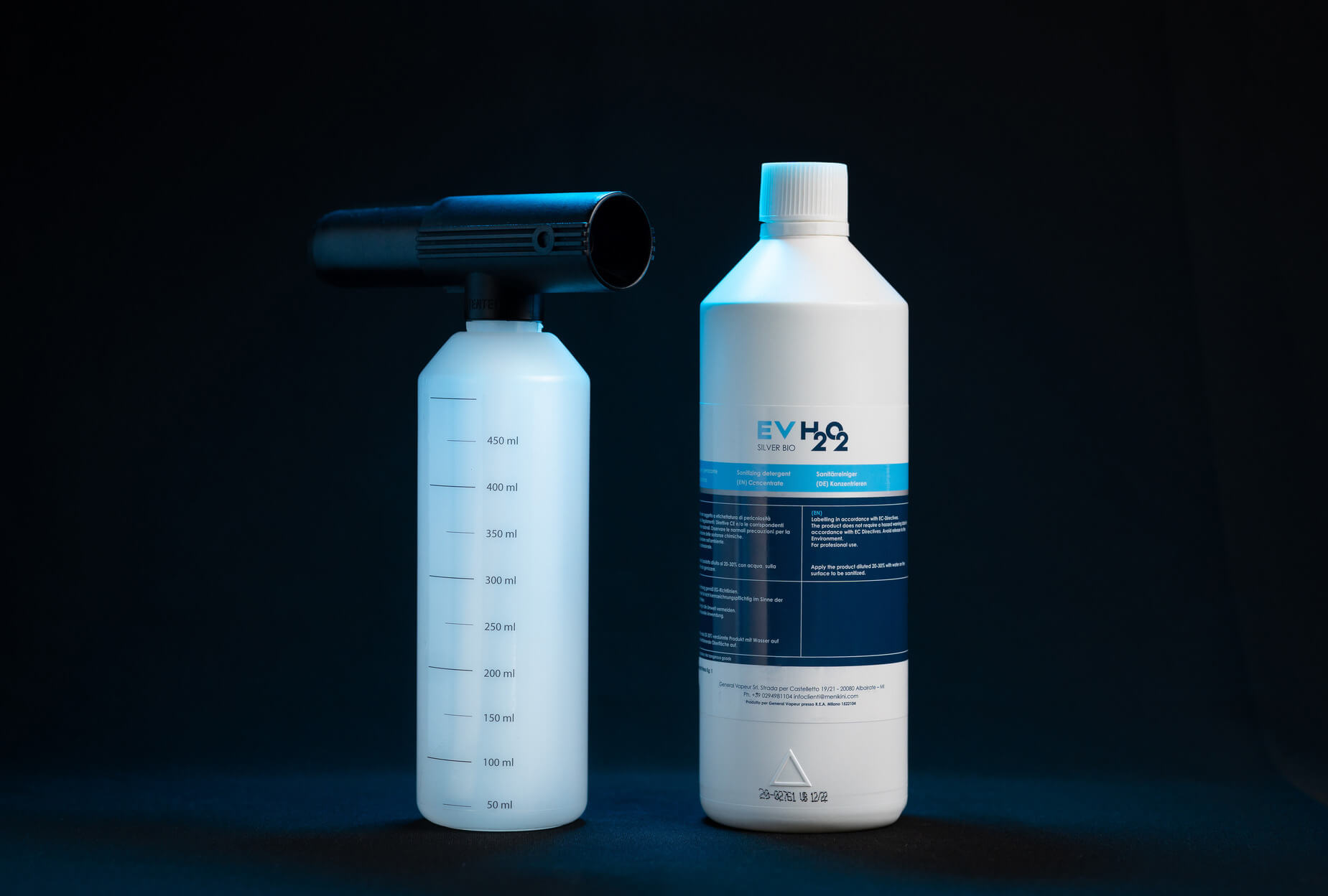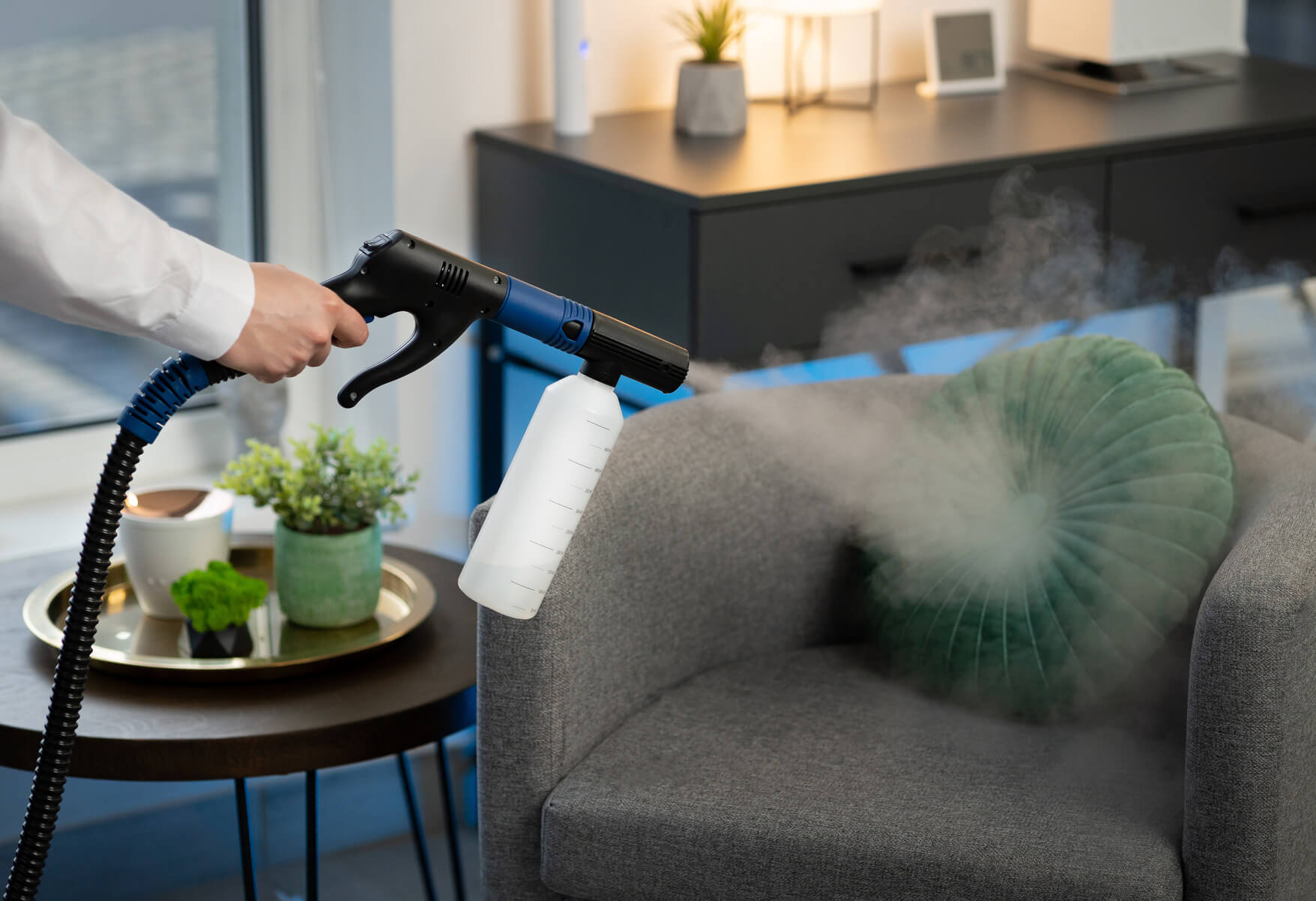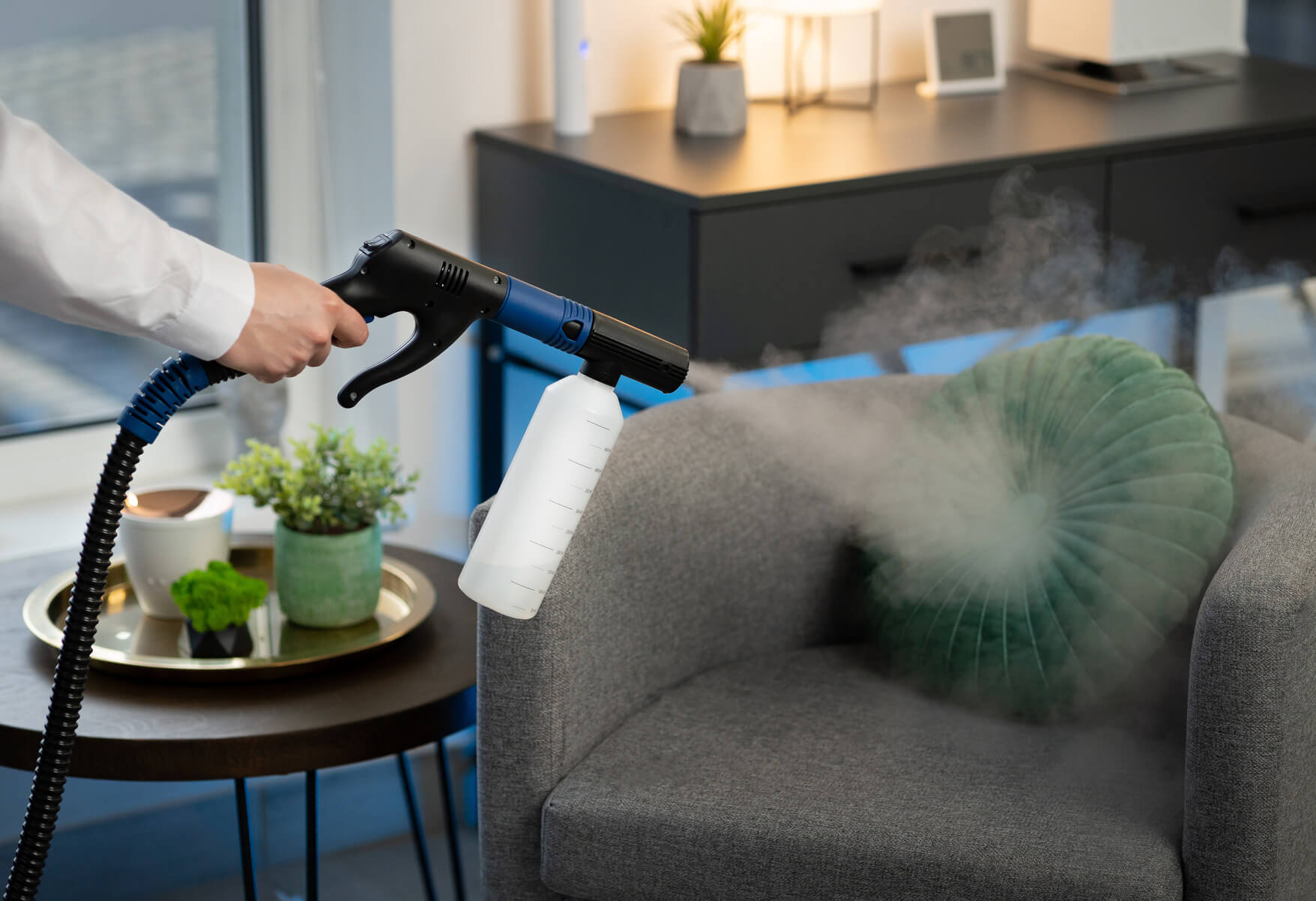 The steam mixes with the liquid and creates a perfect THERMO FOGGING mixture for spraying on every kind of surface.
Depending on the liquid, EV SANIX is most effective for AIR sanitation, SURFACE disinfection for bacteria and viruses. It can also be used with EV Clean for shampooing and pretreatment of stained materials.
  In combination with EV Steam Generator and EV H2O2.
  Works with:
EV ATLANTIS
EV POSEIDON
EV ATLAS
EV IRIS
---
EV Thermofibers
Specially created to be resistant to EV's high steam temperature.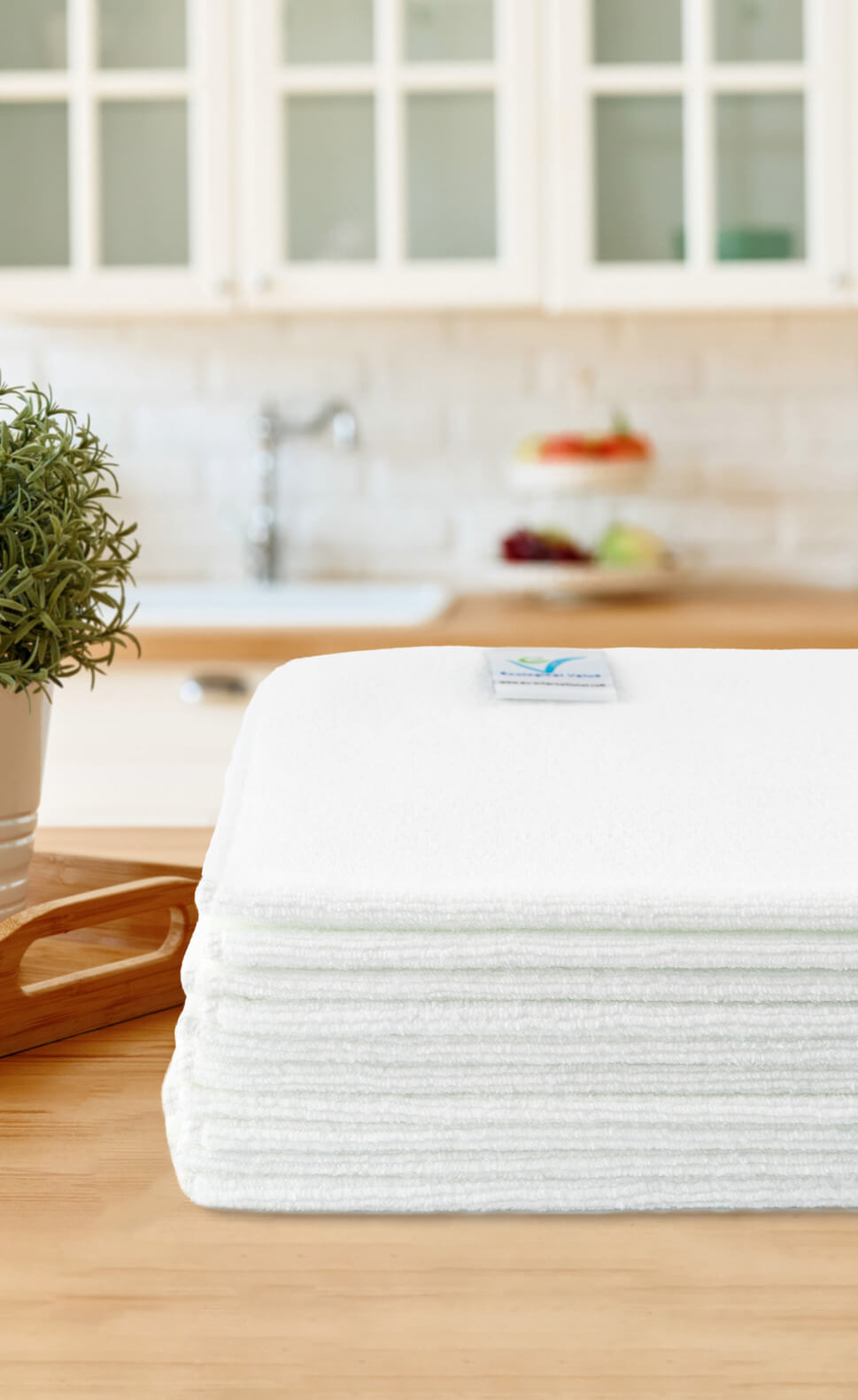 Much thicker and absorbent than regular microfibre towels, the EV Thermofibers absorb up to seven times their own weight and do not leave marks or flakes. EV Thermofibers can be washed* in a washing machine (up to 95 °С /203 °F) and tumble dried more than 500 times. The fibres of the towels are reinforced and concentrated, which keeps them in good shape for a long time.
  Do not use fabric softener.
  Compatible with:
EV ATLANTIS
EV ATLAS
EV POSEIDON
EV IRIS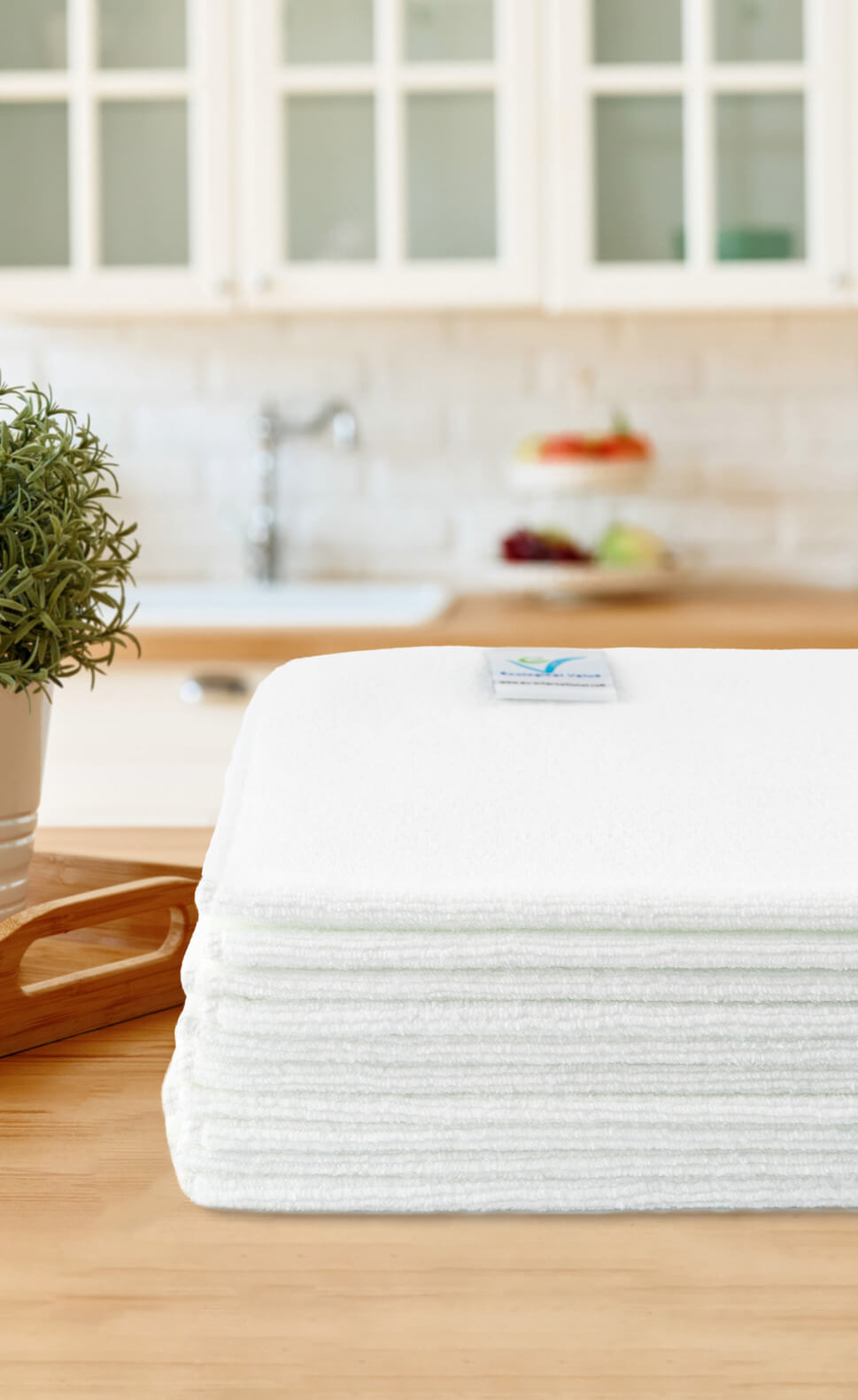 ---
EV Clean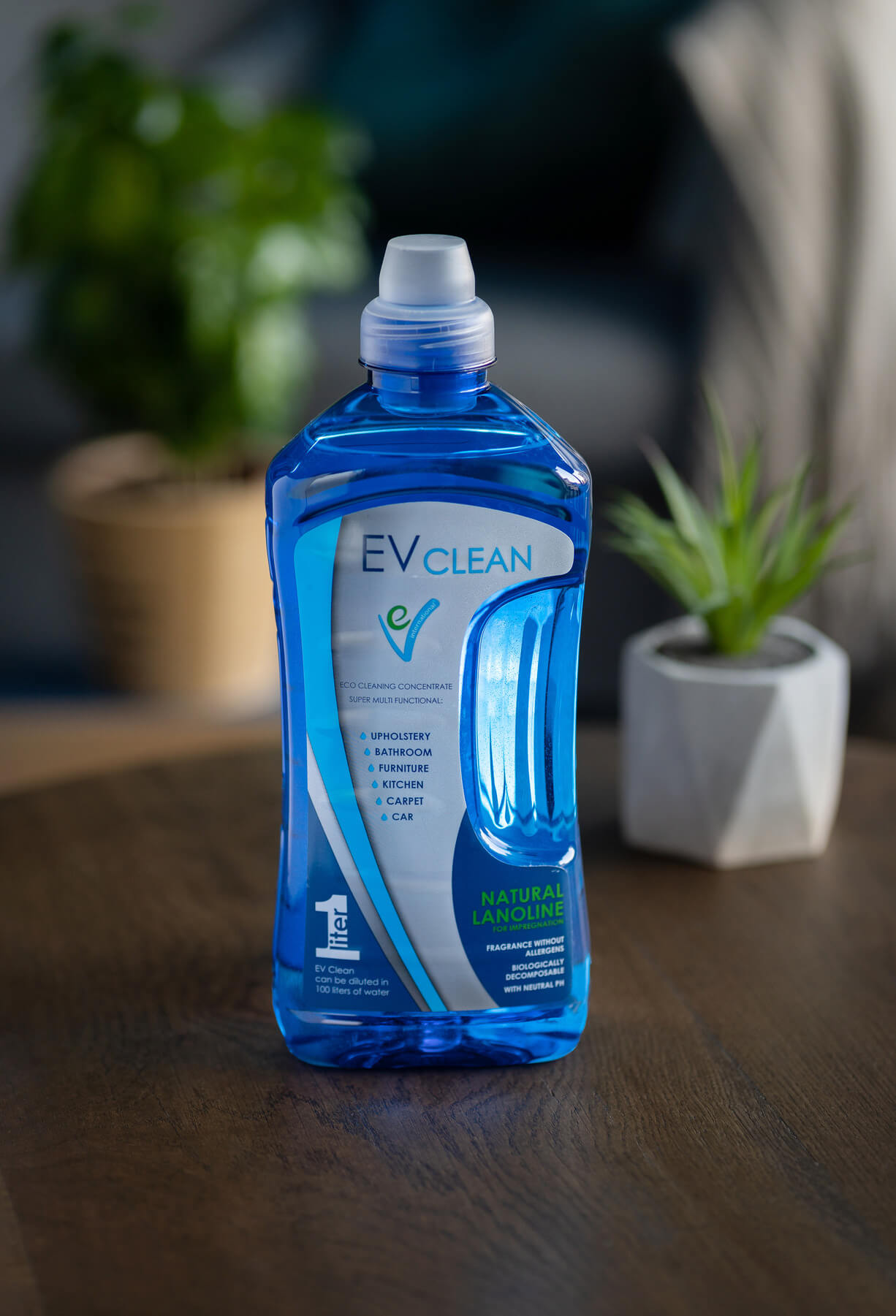 Biologically decomposable with neutral pH
  Without phosphates
  Contains natural lanoline
  Fragrance without allergens
  Anti-static effect
Super multi-functional eco cleaning concentrate suitable for treating upholstery, textiles, furniture, floors, carpets, plumbing fixtures, and many other. EV Clean also provides clear and streak-free cleaning of glass surfaces. Thanks to the natural lanoline, it impregnates surfaces and protects them from wearing out. EV Clean is ideal for spot cleaning and removing hard-to-clean stains from red wine, nicotine, ketchup, grease oil, lipstick, ink, etc. Used as liquid laundry gel, it washes all types of textiles at temperature up to 60 °C (140 °F). Appropriate for white and color laundry. One liter of EV Clean makes 100 liters / 26.4 gallons of GREEN CLEANING SOLUTION.
  For external use only.
  Can not be put into the steam generator.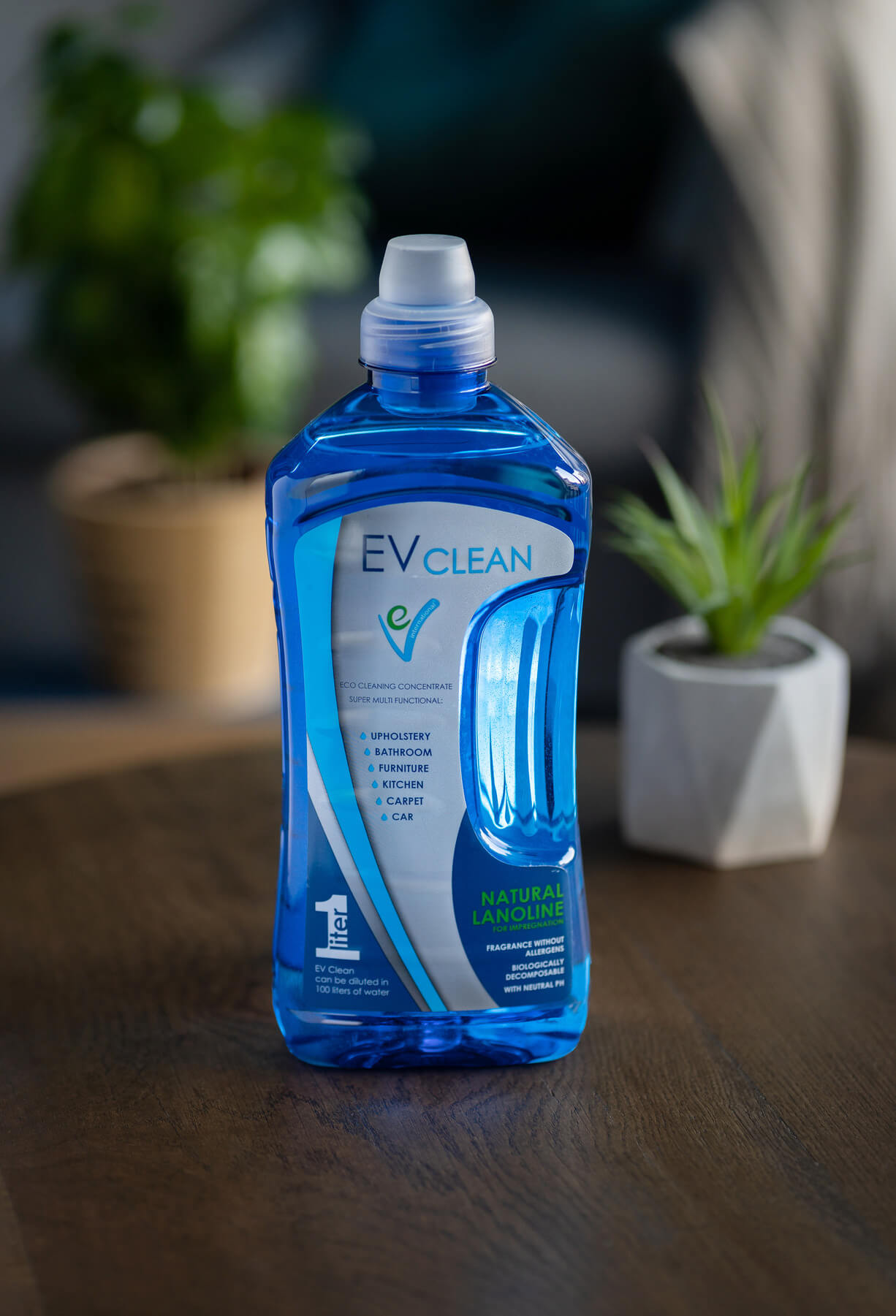 Purchase your EV accessories from your local distributor or nearest service center