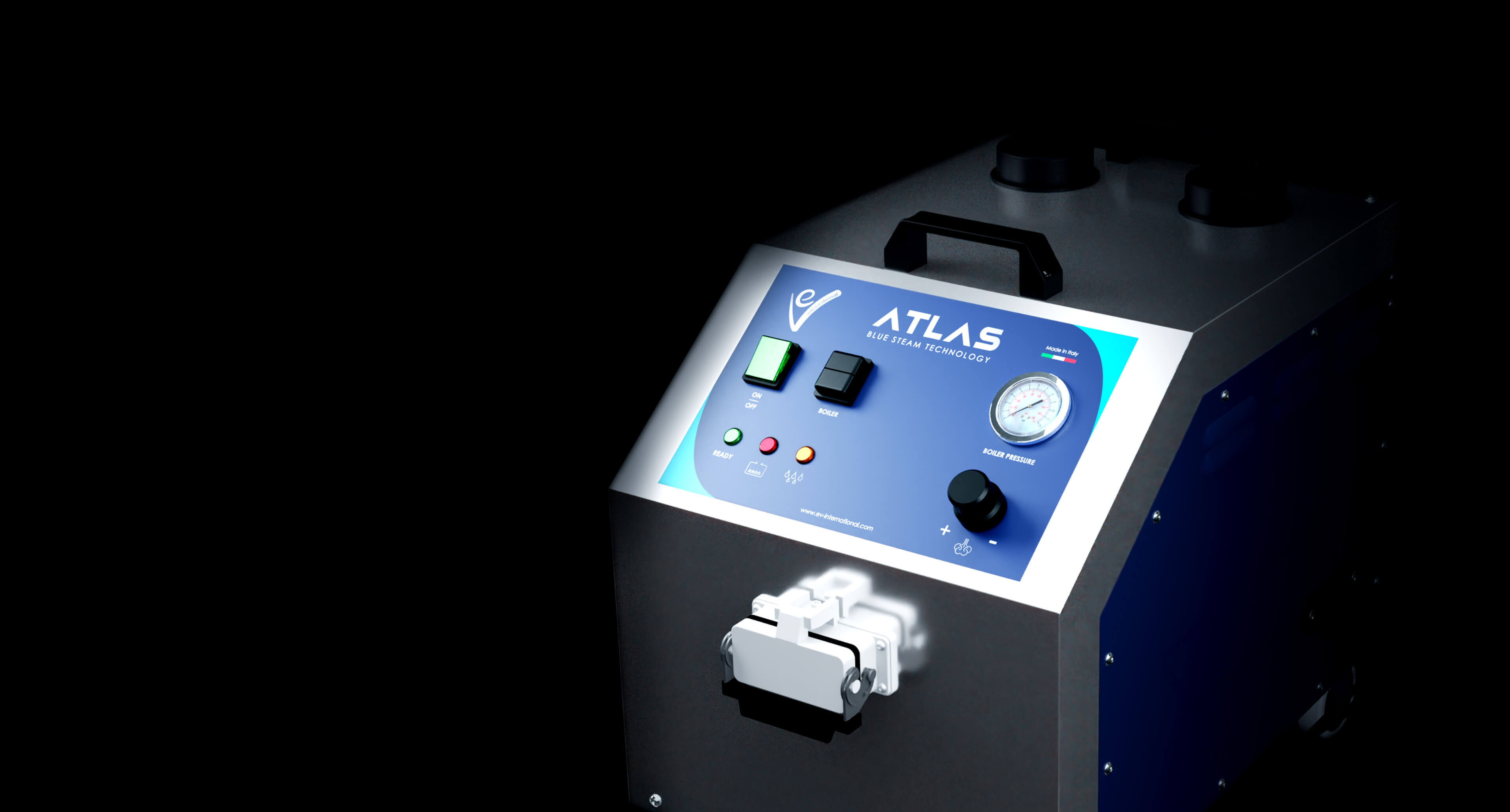 Optimise the work process with an industrial steam generator and vacuum cleaner 2-in-1.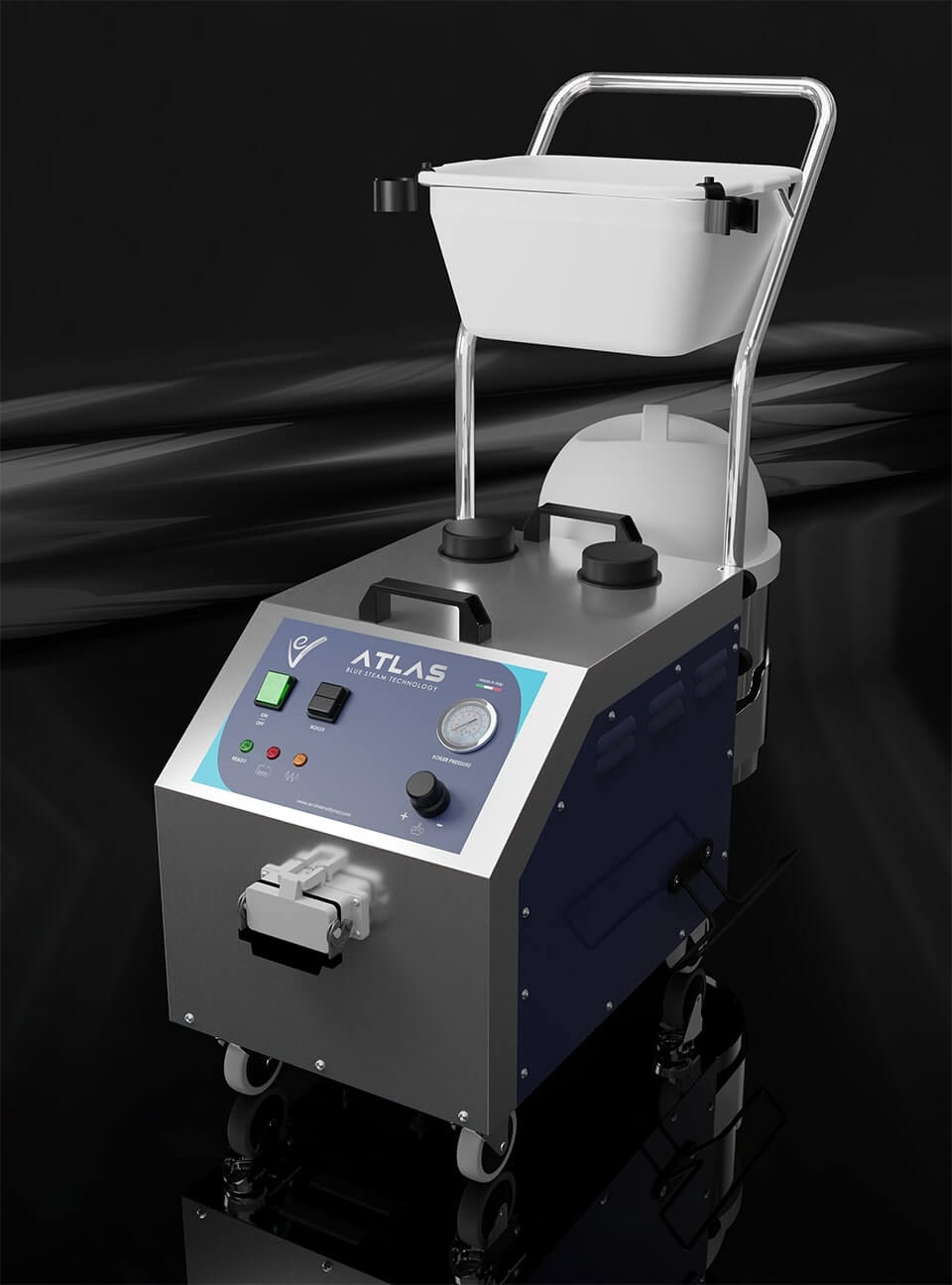 A complete solution
EV ATLAS is an essential tool for any industrial environment that requires thorough and effective cleaning. It saves time, effort and resources while ensuring that the environment is disinfected and free from harmful microorganisms.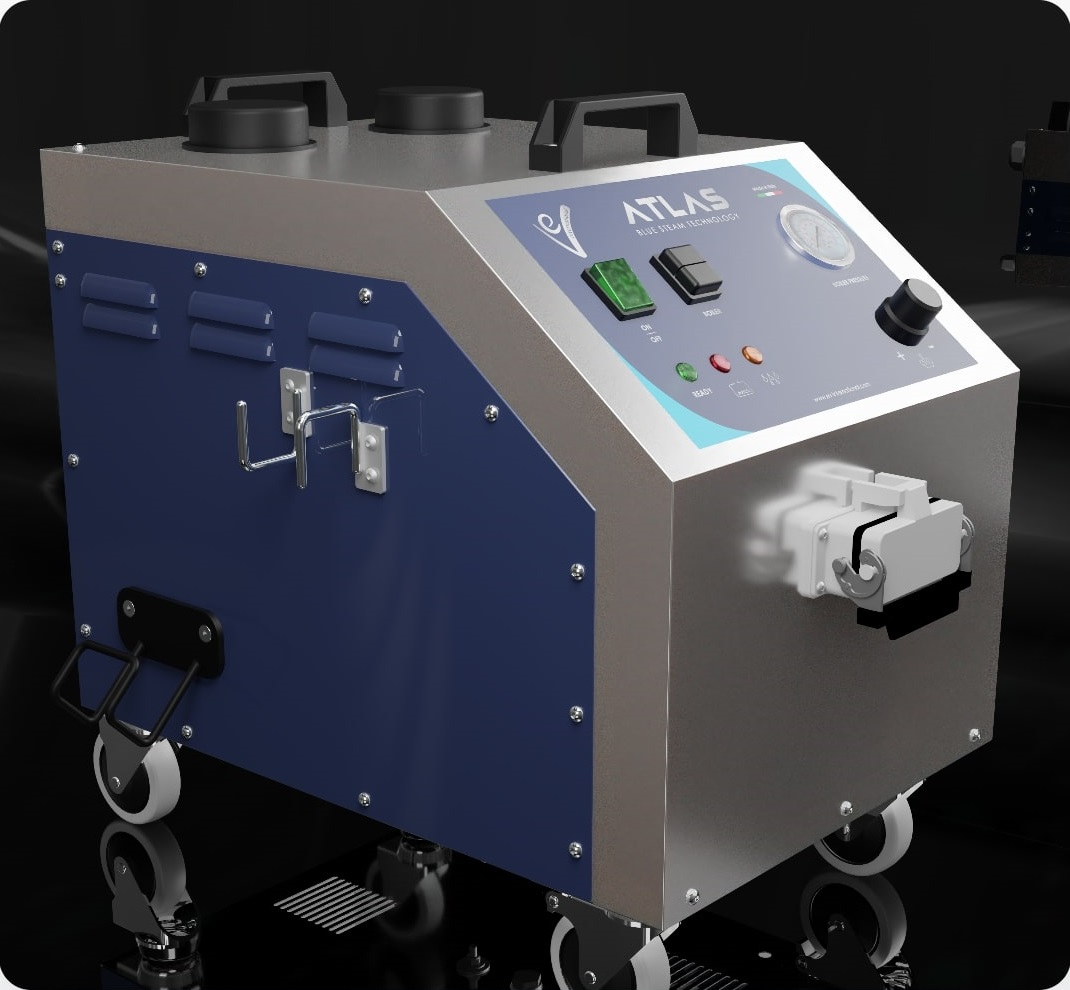 Real time-saver
EV ATLAS is a powerful steam generator designed to tackle heavy dirt, grease and grime in industrial environments. This innovative appliance combines the power of steam cleaning and vacuuming technology, thus, reducing the time for sanitation and disinfection by more than half.
Ease of execution
Intuitive controls and accessories make it easy to switch between cleaning modes.

A vacuum cleaner with high suction power that ensures even the smallest particles are removed from the surface.

Manual steam power control for precise use.
Technical data
power supply
220 - 50 / 60 V - Hz
working pressure
10 bar / 145 Psi
steam production
140 g / 4.95 oz per min
power absorption
13 A / 220 V
boiler temperature
190 °C / 375 °F
boiler capacity
4 liters / 1.06 gallons
boiler material
type AISI 304
steam output regulation
electronic, manual steam control
water ejection
yes - continuous use
detergent ejection
yes - continuous use
water refill tank
5 liters / 1.32 gallons
detergent refill tank
5 liters / 1.32 gallons
body material
type - INOX AISI 304
dimensions
L-53 x W-37 x H-51
power cable length
5 m / 16.4 ft
steam hose length
5 m / 16.4 ft
Use tap water only.
Regular maintenance will prolong the life of your steam generator. For more information check your user guide supplied with the unit or ask your local distributor.
Attachment Kits
Fibreglass attachments with high durability and an easy-click system for a customer-friendly experience.
Steam Kit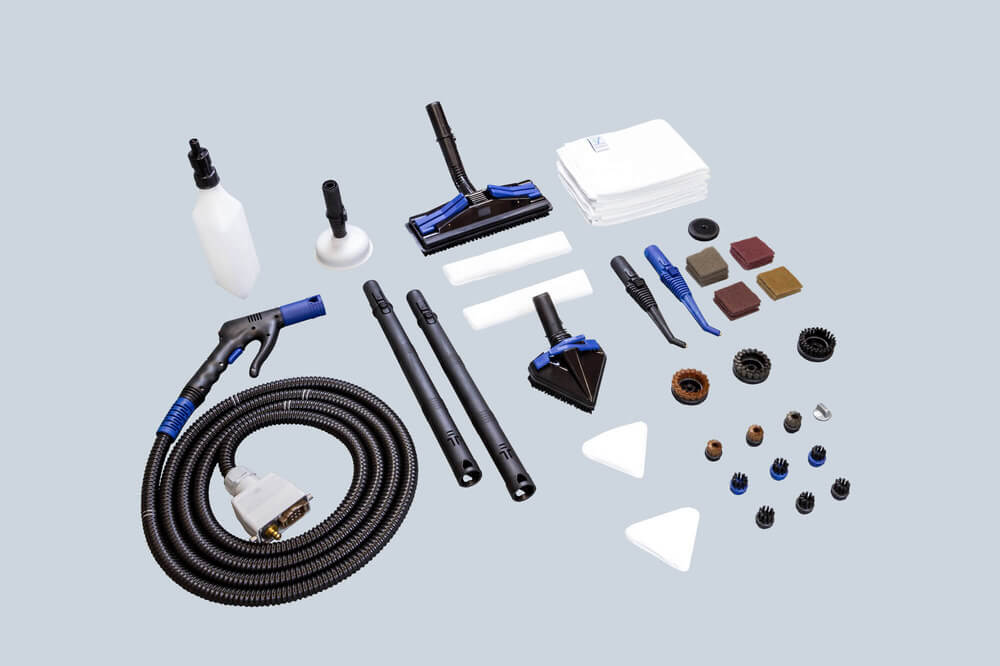 Steam & Vacuum Kit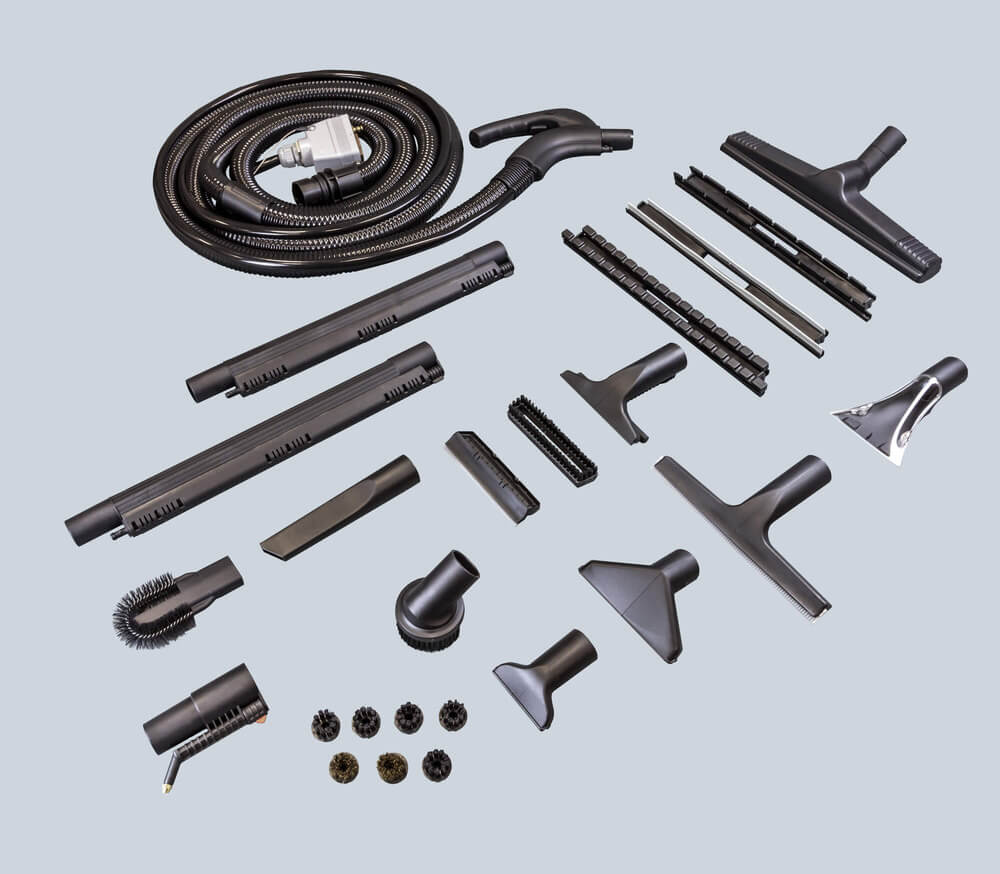 Additional accessories
Add customised attachments to your steam cleaning kit and tackle an even wider range of cleaning tasks with ease and efficiency.
---
User Guide EV ATLAS
You can download the User Guide for EV ATLAS in Pdf. file by choosing your preferred language and get all the needed information about how to use the unit.